📋 Our verdict
From the beautiful landing pages to Amy, the AI chatbot, this platform offers a lot. Students from all levels can use services like this at a slightly above average price for a research paper. They do not have a good reputation because of some bad experiences people have, but with an improvement of the writers, they can get better reviews.
Minimum deadline
24 hours
There are several platforms promising research assignment solutions to students all over. This company promises clients writing services, well-researched assignments, and affordable rates. 
You've probably heard about them, and in a bid to reduce the stress and challenge of meeting paper deadlines, you've decided to try out their service. So, how do you know whether you can sleep tight when you take this little problem out of your hands and hand it over to their writers? Is this company reliable enough to entrust with your research paper? 
Read on for the juicy details in this GraduateWay review, and make a well-informed decision.
Top 3 services


Minimum deadline
12 hours




Service Overview
The platform aims to provide academic papers for clients who do not have the time to research or simply hate the task. They also help improve research paper skills by offering many free "plagiarized" samples on various topics for learning purposes.
One great thing about this platform is that you can chat with the writers to determine if they are a good fit for you. This way, you can be certain that they understand the instructions and requirements before accepting your order.
Types of Services
Like all other online platforms, they offer services for several types of content. You can use this service for college essays, dissertations, and admission papers. To place an order, you simply need to input instructions in an order form and give details about the project. You need to specify the paper type, subject, topic of the paper, number of pages, and deadlines.
Prices and Deadlines 
There are no fixed prices for a research paper, as they use a bidding system for pricing. After filling out the order form detailing your needs, the website allows writers to place bids. These bids differ by writers and can exceed $500 depending on the specific service you request and the deadlines.
You can pick between a regular writer, a premium writer, or a platinum one. The initial pricing increases by 10% or 20% if you opt for a premium or platinum writer. There are no discount offers available for first-time use, but you can get a 10% discount on your second order.
A fascinating feature is an offer for free revisions, so make sure you take the opportunity to use them if necessary. The sole payment option available on this platform is Visa.
Online reputation
You can choose from several platforms when you require help with a research paper assignment. With so many floating around, you need to find a top rated essay writing service that can deliver its promise. Looking at user reviews and the online reputation of these platforms is a great way to select one.
There is a major void that needs to be filled with in-depth reviews. We looked for clients' reviews on the risks of using this service and how they felt afterward. We could not find any GraduateWay Reddit review. They have strict policies on revision and refund, and clients are always welcome to request revisions on their orders.
Guarantees 
Graduate Way promises 24/7 clientele support, skilled writers, quick turnaround times, and zero plagiarism. They promise that their native English-speaking writers will deliver error-free documents that meet stipulated requirements and deadlines. 
According to the information provided in their Terms of Use, clients are entitled to free revisions and chargebacks when they may be needed. Terms and conditions certainly apply for this, so review them before proceeding.
Customer Support 
The first thing that welcomes you when you visit GraduateWay's website is Amy's pop-up 24/7 AI assistant. You can ask basic questions and get instant information from her. If you have more advanced questions, you can communicate with company representatives via email or phone call using any numbers provided. Another way to get information is to fill out the "Write Us" form available on the website, and representatives will contact you.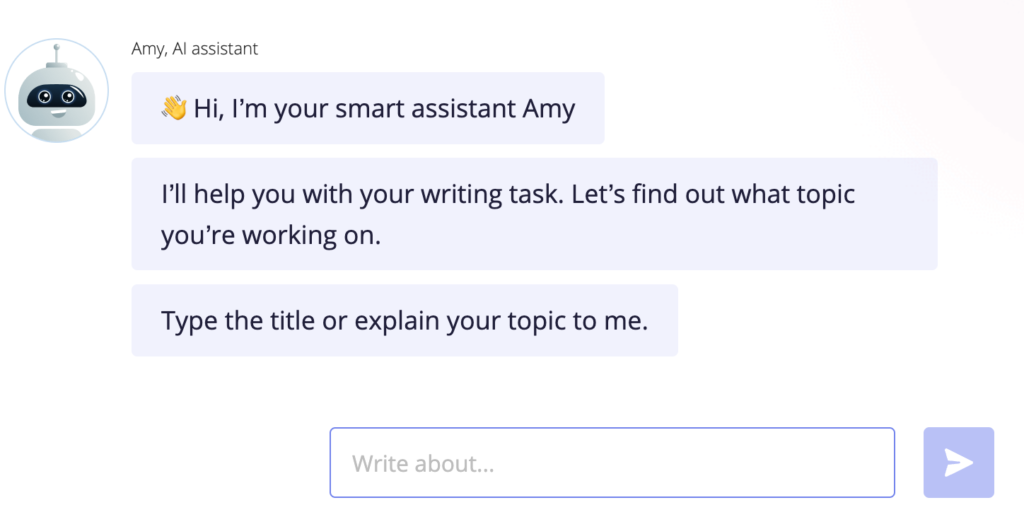 You can also get VIP support that gives you 24/7 access to a personal manager assigned to you for a charge of $12.99.
Paper Quality 
The platform promises its writers will deliver good research papers that suit your requests, but this is not always the case. It seems as though some writers bid continuously on multiple projects to increase their earnings, leaving no time for them to properly prepare the documents. 
More often than not, they meet the deadlines, delivering your work in time, but they are not always of the best quality. All the complaints we have seen are from those who chose to use regular writers, so maybe the premium and platinum writers offer a better service?
Our suggestion is for GraduateWay to put checks on these writers, reprimanding them with suspensions and money cuts when they do this. Some research paper writing companies do this to ensure their writers provide the finest work. By doing so, they can keep their reputation in check.
️️✔ Pros
Beautiful website design
Free database of essay samples to help improve customers' writing skills.
Well-structured bidding system
❗ Cons
Missed deadlines
Paid VIP support for access to 24/7 support.
⁉️

FAQ

It is a legitimate website connecting paying scholars who need help with their research projects with writers willing to bid for them.

No, they do not scam people of their money. They offer an exchange of services for money, and they provide them every time, just not the best quality as promised. We have not seen any reviews where people said they were duped with their money after making payments.

These writers meet up with project submissions and deliveries. They also allow payment using a trustworthy banking option, Visa, to prevent your financial details from being stolen. They also assure clients that all our information is safe, secure, and isn't given to any other platform.